FAST TURN PCB(Chinese name jujin) was founded in 2007, FAST TURN PCB is a PCB+Parts+PCBA+Testing manufacturer in China, with PCB FAST transfer workshop, PCB production workshop and assembly workshop.
Fast Turn Chip Electronics Limited is a subsidiary of Fast Turn Group, a multi-honorary stock distributor of electronic components. Mainly engaged in TI, AD, ST, ON, Microchip, Maxim, Micron, Xilinx, TE, ADI and other brands of the original imported chips.
We pride ourselves on our superior quality. Fast Turn PCB regards quality as life. Based on this belief. We constantly introduce advanced equipment and machines, such as automatic electroplating line, vacuum etching line, automatic dry film machine, automatic detection machine, printing screen printing machine. Blind hole filling copper wire, LDI, laser drilling machine, AOI, automatic electronic testing machine, etc., because we believe that advanced equipment is the basis of quality.
Custom PCB Manufacturing,Assembly, Manufacturers-FastTurn PCB
Are you looking for a high-quality and full-range PCB fabrication, assembly, and components sourcing services? Then, worry no more than Fast Turn PCB is here to provide your needs at affordable rates. Yes, you read it right! Our company has been in the industry for more than 14 years, guaranteeing the best products and services you will surely love!
Who We Are
A renowned manufacturer in China, Fast Turn PCB is a one-stop-shop that can provide everything your company needs as far as PCB products and services are concerned. Our company values our customers and thereby never fails to meet your standards and needs.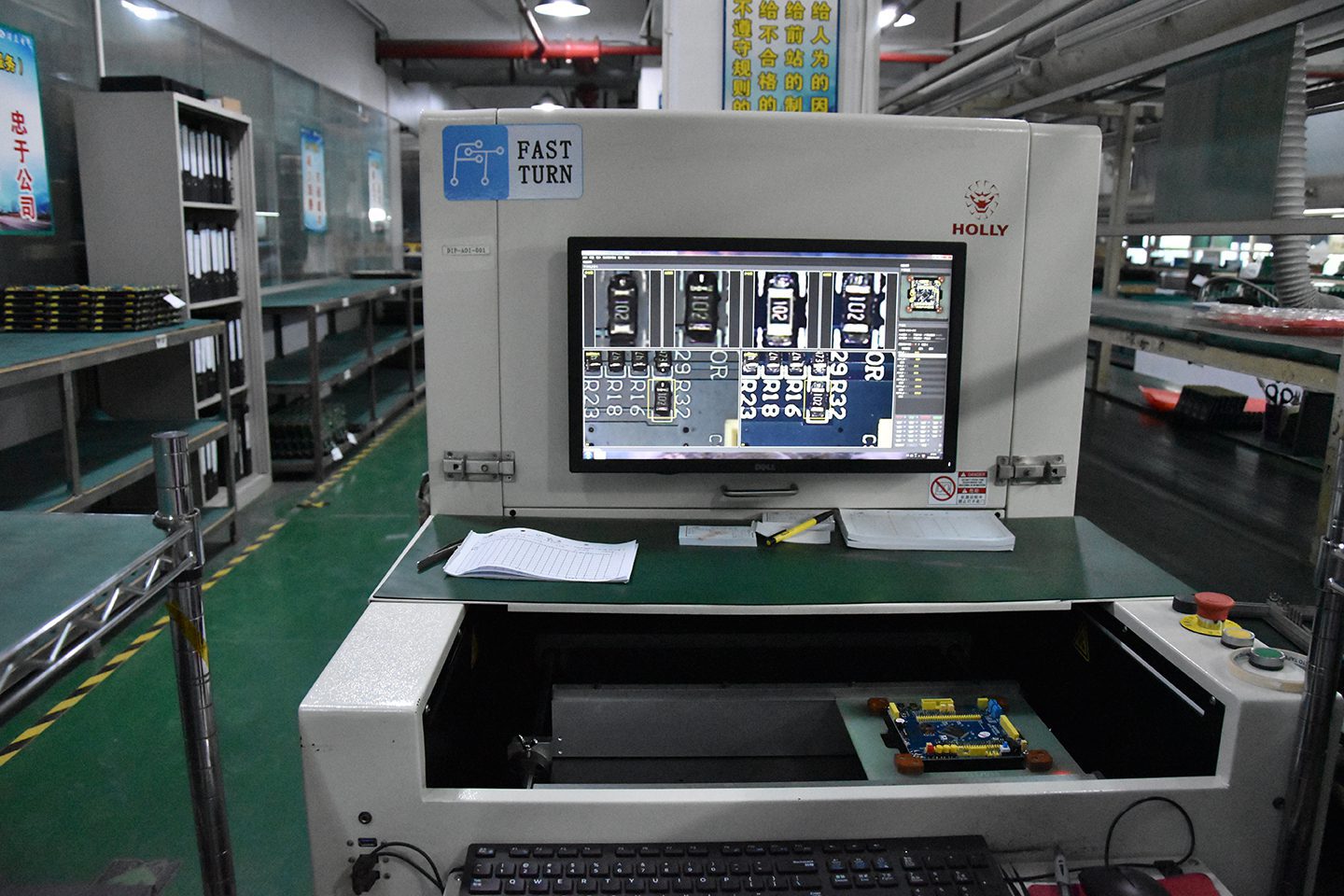 Multi-layers 4-10 layers Expedited 2-3 days delivery
HDI PCB Rush Service 5-7 Days
smt Prototype Rush Service 1-3 Days
Component Purchase Insure parts is original
Difficuit board We have team Work for it
PCB Design 15 years layout 50+ design team
Multi-layers 4-10 layers Expedited 2-3 days delivery
HDI PCB Rush Service 5-7 Days
smt Prototype Rush Service 1-3 Days
Component Purchase Insure parts is original
Difficuit board We have team Work for it
PCB Design 15 years layout 50+ design team