FASTTURN PCB founded in 2015Y, We have one PCB factory and one PCB assembly factory ,have about 350 employees, We Focus on PCB & PCBA Turnkey solution, Good at small & medium-sized volume, quick turn delivery, we committed to Provide high reliability products to our customer .80% of our products are sold to Europe and America,20% are sold to Asia and domestic, widely used in medical,industrial control,Telecom communication and semiconductor etc.
PCB factory Good at multi-layer PCB (4-50 layers), HDI blind & buried board, High frequency material board, Rigid-flex board, certificated by ISO 9001, UL(E520899), Rohs & Reach. Every pcb board will do 100% inner and outer layer AOI, E-test, via hole wall test etc.
PCBA factory owns capability on BGA, QFN, 0201, 01005; has Quality control equipment like SPI system, AOI, first-piece inspection, X-Ray and so on.
Our Target is to provide "Reliable Quality, Quick Delivery, Professional Service and Fair Pricing".
Custom PCB Manufacturing,Assembly, Manufacturers-FastTurn PCB
Are you looking for a high-quality and full-range PCB fabrication, assembly, and components sourcing services? Then, worry no more than Fast Turn PCB is here to provide your needs at affordable rates. Yes, you read it right! Our company has been in the industry for many years, guaranteeing the best products and services you will surely love!
Who We Are
A renowned manufacturer in China, Fast Turn PCB is a one-stop-shop that can provide everything your company needs as far as PCB products and services are concerned. Our company values our customers and thereby never fails to meet your standards and needs.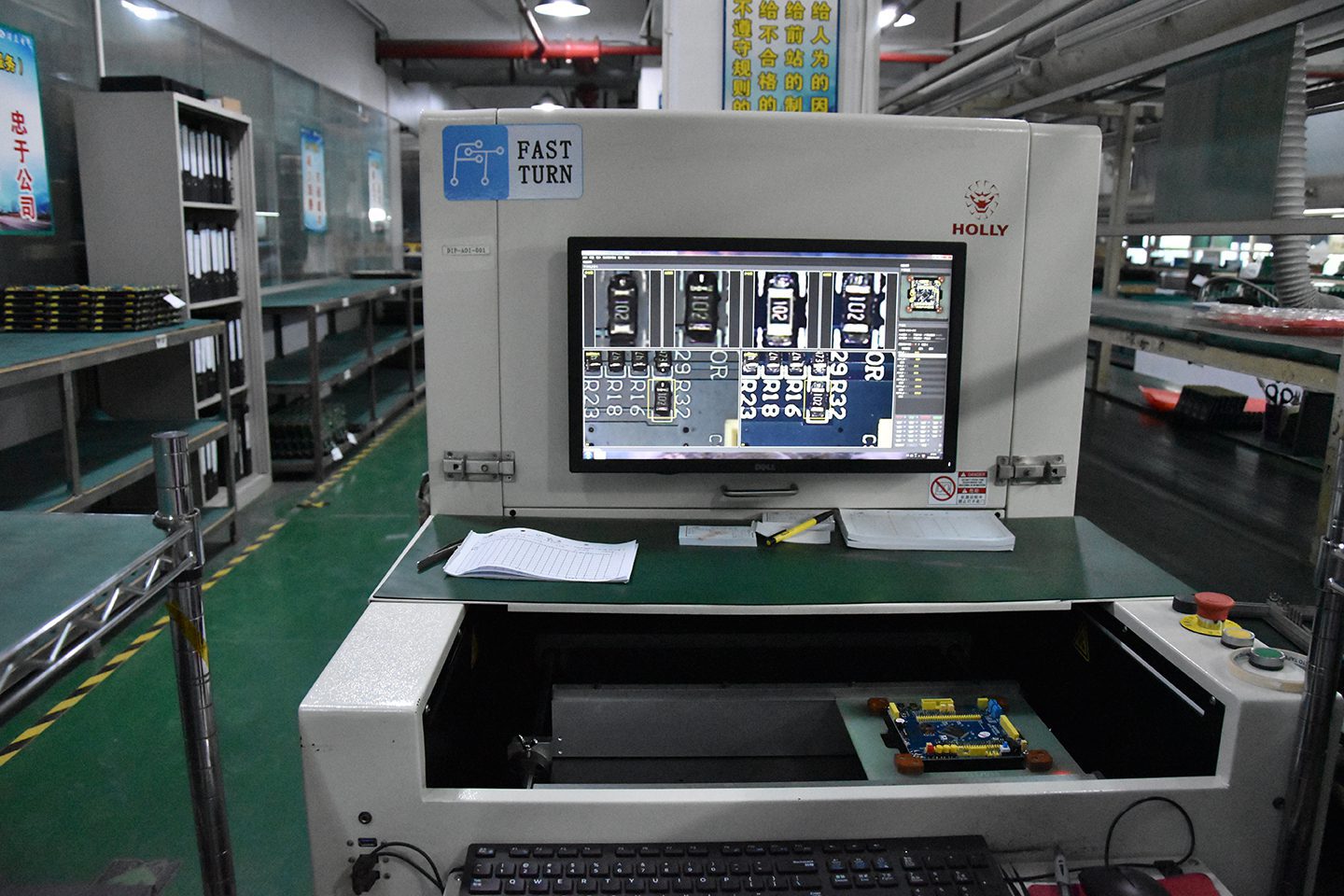 Multi-layers 4-10 layers Expedited 2-3 days delivery
HDI PCB Rush Service 5-7 Days
smt Prototype Rush Service 1-3 Days
Component Purchase Insure parts is original
Difficuit board We have team Work for it
PCB Design 15 years layout 50+ design team
Multi-layers 4-10 layers Expedited 2-3 days delivery
HDI PCB Rush Service 5-7 Days
smt Prototype Rush Service 1-3 Days
Component Purchase Insure parts is original
Difficuit board We have team Work for it
PCB Design 15 years layout 50+ design team